-Our Technicians-

Undergo Criminal Background Checks every 2 yrs

We have a Zero tolerance Drug Policy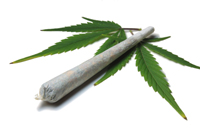 Our techs are geographically assigned to our customers & live near you, they:

-Are experienced
-Work on a variety of Garage Doors & Openers
-Are Friendly, Courteous, & Uniformed
-Drive Stocked trucks, thereby reducing the likelihood of return visits
-Service-
We provide services to Major Retailers and Home Warranty Companies.
We inform you of any additional work and fees required and will only do so upon your approval.
Upon Job completion we:
a) Clean up after ourselves
b) Explain the repairs/ benefits and features of installed items
c) Provide do it yourself maintenance tips
d) Specialize in Difficult Repairs/Installations
e) We Strive to be the best in the industry
Our Motto
: "
OUR MOST IMPORTANT CUSTOMER IS YOU!"
Our Goal: To be the Garage Door Company that you refer to your Family, Friends, & Neighbors